Horseshoe Bay is a resort area in central Texas which offers some of the finest in water activities and some of the most beautiful views of the water and the hills. It is considered to be part of the Texas Hill Country and is located on Lake LBJ, the 3rd lake the Highland Lakes chain of man-made lakes.

Horseshoe Bay has something for everyone. With three of the best Robert Trent Jones golf courses in the U.S., the country club and pro shops, tennis courts, recreation center, Yacht Club, one of the largest marinas in Texas, and a putting course, you will find plenty to do in Horseshoe Bay, Texas. You will enjoy beautiful lake views and a very relaxing atmosphere in Horseshoe Bay.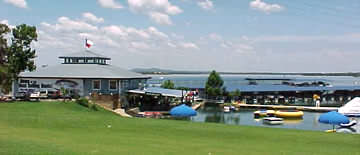 Lake LBJ Marina & Yacht Club East of Horseshoe Bay
Horseshoe Bay is located on the South side of Lake LBJ on Hwy 2147 about 6 miles from Marble Falls and 45 miles from Austin. The population of the Horseshoe Bay area is approximately 2,500 full time residents.
If you are looking for a great place to retire, or looking for a vacation home, this is the place to look.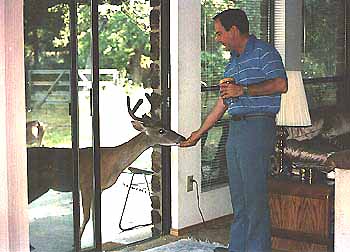 Starbuck getting a handout of corn in Horseshoe Bay West. He was the most popular deer in the neighborhood.